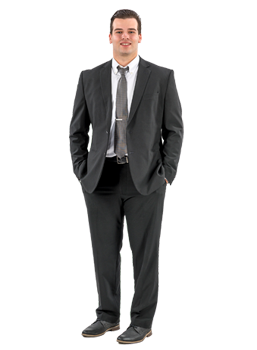 Christopher Gasiewicz
Senior Accountant


(716) 608-6271
cgasiewicz@bwbcpa.com

A senior accountant at Buffamante Whipple Buttafaro, P.C., Christopher has corporate responsibilities to compile, review and audit financial statements, along with general tax assignments. He earned his Master's degree in Accounting at Niagara University.
Christopher's educational background and experience help him to meet BWB's promise to clients—to provide exceptional, personalized service and to help our clients enjoy long-term success.
Fun Facts About Christopher
What's your guilty pleasure?
Watching Top Gear or any type of car show.
What is the number one item on your bucket list?
To visit every NHL Arena at least once.